Learn the Need-to-Knows of Honda Leasing in Jonesboro, AR
You're interested in a Honda. That, on its own, is already a sign of excellent decision making. Whether you're looking for a new car, SUV, truck, or minivan, the Honda lineup at Honda of Jonesboro always has a vehicle in stock that's sure to send you home happy.
You're next decision will often be financing, should I lease or take out an auto loan? Leasing a new car has emerged as one of the more popular forms of financing in recent years, and there are several reasons why it might be the right choice for you.
The Advantages of Leasing vs. Buying with a Loan
For most Jonesboro drivers, buying a car with a loan is the default. You pick a car, you get a loan, you buy it, and it's yours.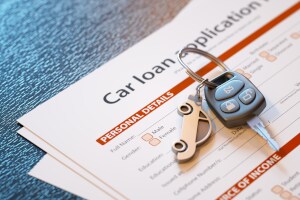 There are plenty of benefits to loans, but they're also some downsides too. They come with higher monthly payments and, perhaps most of all, they're more permanent. Loans might be great for drivers who like the idea of being locked into a car for years to come.
Some drivers, though, prefer flexibility. They like the sense of security you get from regular vehicle upgrades. Leasing is designed for those drivers. Designed to come with an expiration date, a lease allows you to pick a new Honda you like, drive it for a few years and then bring it back to the dealership to get something new.
Are there restrictions? For sure. You'll have to deal with things like annual mileage caps. Those cons are very much balanced out, however, by big pros like lower monthly payments, the satisfaction of driving a brand new vehicle every few years, and thorough warranty offers.
Learn More About the Honda Lease Offers Available in Jonesboro, AR
If you're interested in a new Honda lease, let the team at Honda of Jonesboro know. We'd be happy to tell you more about our new Honda inventory and our current selection of Honda lease specials.